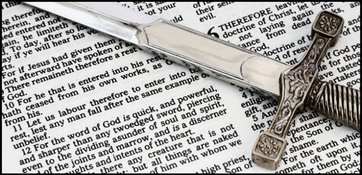 Do not fear, for I am with you, do not be dismayed, for I am your God. I will strengthen you and help you, I will uphold you with my righteous right hand. Isiah 41:10
For the last few weeks, our lives have certainly changed, haven't they? All of us are aware of the Coronavirus, and have had our lives interrupted in some way. Those of us who have not experienced any sickness are experiencing major changes in the way we function.
Restaurants, stores, gatherings of all kinds, the BLS April Retreat, and even our church services have been cancelled and disrupted. We just haven't seen anything like this —-ever!
It is so wonderful to know that our Lord is the same, yesterday, today and forever. He is our ever present anchor and strength. He is still in control and His arms are open to all who will turn to Him. He tells us over and over, not to fear and not to be afraid, doesn't He?
As a child, I thought of the words in the Bible – "Fear not" – to have reference to the shepherds, and anyone who saw an angel or came in contact with the supernatural glory of God. But now, I see those words as relevant in my daily life, living with many uncertainties.
The Lord says to me and to you, don't fear the coronavirus. Don't fear a falling economy. Don't fear the future and what it might hold. He is still in control and promises to take care of His children while we are here on earth, and promises eternity after this life that will be perfectly governed and filled with the glory of the One who gave His life for us.
Blessings,
LENEE