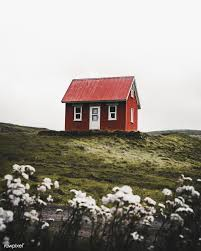 How many times have we heard those words during the last weeks? Frankly, I am tired of them, aren't you? Don't we all miss our family and friends? We miss restaurants and meetings. We miss dinners and outings with others. We miss what we called normal days and normal ways of life.
However, it occurs to me that all of the things we love are wonderful gifts from the Lord, but they can also become little idols, if not kept in balance. Overnight, this pandemic has stripped things from us that we have taken for granted. Our health, the economy, nearness and accessibility to family and friends are not as they were. The freedom that we have known all of our lives to go where we please, and travel at our own pleasure have been touched. The beaches and parks have been closed. Even our churches have been affected.
The Apostle Paul said: "for me to live is Christ, and to die is gain." So, the question comes. Is Christ the center and purpose of my life? Am I grateful for His gifts to me, understanding that they are just presents, given because He loves me? But is Christ, (the giver of all things) prized above all else in my life?
Recently, I read the story of Gracia Burnham, a missionary who was kidnapped with her husband and held captive by terrorists for a year in the Philippine jungles. They slept on the hard ground and sometimes in mud. There were no conveniences, no freedom and they were not treated well by their captors.
During the terrible months of deprivation, she told how the Lord had given her new priorities, a joy in spite of the circumstances, and a new love for God that is born in times of extreme trouble.
As I look at the life of Paul and others who have experiences being stripped of all but life itself, I want to be grateful for these days of refocusing priorities and seeing the faithfulness of our God in all situations.
When life returns to whatever will be normal, I want to be able to say with assurance— For me to live is Christ and He alone is my reason for living.
"Give thanks in all circumstances; for this is God's will for you in Christ Jesus".
1 Thessalonians 5:18 (NIV)
May the peace and joy of the Lord be abundant and a living strength and shield for you every day.
LENEE