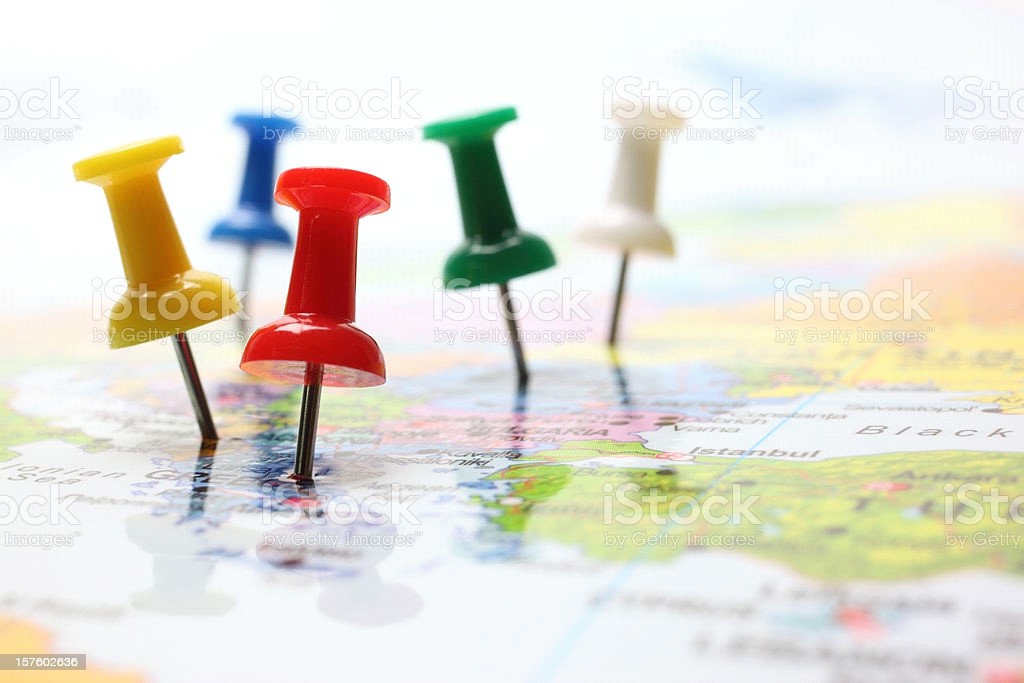 As a child, my Dad would refer to me as his little gypsy. Travel, by any means, always appealed to me, whether by car, plane, or boat. Even with the passing of time, that desire never left, and most of my life has been about "going".
Graciously, God put a strong desire in my heart as well as my husband, Bob, to be involved in a ministry that would take us to "parts unknown". We traveled most of our married life in churches and conferences around the country, sharing the love of Jesus through music and telling others about God's grace. When Bob made his final trip to Heaven, I missed him terribly and assumed my days of "going" were over, but, my desire did not change.

Elizabeth Elliot, and her husband, Jim, were missionaries in South America. The story of Jim and fellow missionaries who made contact with a tribe of unreached and unknown Auca Indians is well known. Together, these missionary men reached the people they longed to help, but were speared to death by those very Indians to whom they wanted to reach, leaving their wives and children in grief.
When asked what she would do without her husband, Elizabeth made a comment that made a deep impression on my soul. She said that God's purpose never changes. The circumstances and people in our lives may change, but the purpose of God never changes. She could no longer minister in partnership with her husband, but she did continue in a powerful ministry that lasted all of her life.
I realized that even without Bob, the desire to share God's love, as well as to travel, still continued and urged me to go forward as He led. The purpose, unchanged. But, the circumstances were certainly different.
The Lord is so good to equip us individually through desire, personality, and spiritual gifts. He gives us such satisfaction and delight as we choose to follow and obey Him. He allows us to be used as His vessels to show His Glory to the world, no matter what our circumstances.
The body of Christ is amazing and perfectly balanced. We all get to participate in God's plan through the very natures and gifts He has given to every one of His children.
How good that none of us can boast in having all the gifts. We must rely on each other to see the whole picture and the very nature of our Lord, Himself. Our individual gifts are for us to serve each other, showing those without Christ a glimpse of His nature and glory.
The list of the various gifts of the Body of Christ is wonderful, and when they work together it is AWESOME! He gives every one of His children a call in their heart and a desire to serve Him, using their varied gifts and personalities. Each member of the body is uniquely equipped to serve.
Administration, discernment, evangelism, faith, hospitality, knowledge, leadership, gifts of healing, gifts of teaching, prophesy and more. In 1 Corinthians is says: " Now there are varieties of gifts, but the same Spirit; and there are varieties of service, but the same Lord; … "
As the Lord allows me ongoing travel, I can look out the windshield of my little car, enjoying the moments and passing scenery. It is uninterrupted time to be in His presence. What a privilege to be part of the body of Christ through the One who purchased us with His blood, and placed us into His family as children of the Living God.
Isn't it good to know as we serve and function in the individual gifts we have been given, that His purpose is consistent. It never changes. We glorify God through the life He has given, and enjoy Him forever. We are His lighthouse, shining the light for all to see.
Isn't His plan marvelous?
Romans 12:6-8
Since we have gifts that differ according to the grace given to us, each of us is to exercise them accordingly: if prophecy, according to the proportion of his faith; if service, in his serving; or he who teaches, in his teaching; or he who exhorts, in his exhortation; he who gives, with liberality; he who leads, with diligence; he who shows mercy, with cheerfulness.
Ephesians 4:11-13
And He gave some as apostles, and some as prophets, and some as evangelists, and some as pastors and teachers, for the equipping of the saints for the work of service, to the building up of the body of Christ; until we all attain to the unity of the faith, and of the knowledge of the Son of God, to a mature man, to the measure of the stature which belongs to the fullness of Christ.